Home of the MotoWinch motorcycle jack to lift a dropped motorcycle and the Tyre-Pro tools, the tyre repair kit to fix a tyre. The compact and lightweight Eastbound motorcycle tools are especially designed for Adventurous Motorcycle Travellers
Eastbound; designer, manufacturer & supplier of highly innovative compact and lightweight quality motorcycle tools & equipment for Adventurous Motorcycle Travellers
Eastbound is a small company based in the centre of the Netherlands. Eastbound designs, manufactures and sells premium quality multifunctional motorcycle tools directly to the motorcycle adventure rider. Eastbound's highly innovative designs like the Tyre-Pro tire repair kit and MotoWinch motorcycle jack are special lightweight and ultracompact travel tools. The MotoWinch motorcycle jack and Tyre-Pro tyre repair kits are made from the strongest aerospace aluminium alloys and are designed with the emphasis on minimum weight and dimensions and easy storage on your adventure, enduro or street bike. In addition, Eastbound has added a number of high quality items to its product range. Items which are also considered as essential for enduro, long distance and adventure motorcycle travel. The Eastbound products are unique and innovative, easy to use and easy to store on your motorbike where weight and storage space come at a premium!

What will you do when you have crashed your bike, you are injured and can't lift your bike anymore……
Like Eastbound on Facebook and get up-to-date information on new products and stock / availability updates
Christopher Moritz
2019/05/25 at 1:14 pm
I have a beast of a bike Super Tenere. I have dropped my 600+ pound bike more than once and it's getting darn near impossible to pick up when riding solo. The MotoWinch is the hot ticket for saving your strength and continuing on your way with no drama. It's compact, quick to setup, and simple to use. Another big plus is how well it's fabricated. High quality components and nice tight fitting extensions. Don't forget to get the optional Delrin load spreader. It doubles for a kickstand pad in the soft stuff. Thank you Eastbound!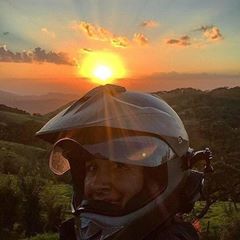 Laura Buitron, #chicamotorunner
2019/05/24 at 12:30 pm
I have a BMWf800GSA, a quite big and heavy bike for my body frame and strength. Different bike size give different riding experiences and I don't want to give up my GSA, or stop riding solo, or stop daring to ride remote areas only because I drop my bike a lot … a lot! The MotoWinch has become the perfect solution for me and my riding style and bike size. Ride your ride and get the proper tools and accessories to allow to do it your way. Thumbs up for Eastbound helping me to get where I want!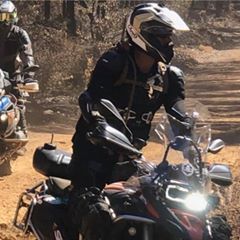 Brad Cass
2019/06/29 at 10:00 pm
Hi mate, well I must thank you for making such an awesome bit of kit with the winch. Yesterday I had my bike on its stand in muddy conditions. I went to stand on the peg to mount it when it fell. My leg was pinned under the rear pillion peg and I was stuck in mud on my side. I was able to get the winch from its holder I made and after about 10 minutes lifted the rear up enough to get my leg out. Luckily I only ride with quality boots otherwise my leg would have broken.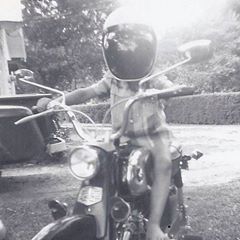 Ed Conzel
On Day 3 of my New Mexico BDR trip I ran into a section of tennis ball-sized gravel that was very deep and very loose. I wasn't going fast, but still was not able to correct the steering and went down. I was close to the side of the road where there was a drop-off. The bike was very close to the edge and it would not be easy to get it back on the road. The worse part of the situation was that when the bike went down, it trapped my right leg underneath the right pannier. I had the MotoWinch for just this sort of problem and had packed it on the outside of my luggage so I could reach it if I was in a situation like this. My trapped leg made moving around difficult and painful. But with some hard work and patience, I was able to access the MotoWinch and lift the bike off of my leg. Unlike other bike jacks, the MotoWinch attaches to the handlebar…this was great! In my trapped situation, it would have been a lot harder to attach the strap somewhere on the frame like most other bike jacks require. After I had freed my leg, I used the MotoWinch to winch the bike, a few inches at a time, away from the edge. Thanks for a great product!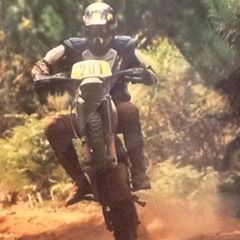 Peter Smart
Wow, this has to be the best toolkit on the market. It is light weight and compact, so its easy to carry and store under the seat on the bike. It is so well made and the pieces fit together perfectly. By using the combination tools you reduce the amount of tools you need but actually have all the tools you need to remove both wheels on the Tenere 700. These are so good I just ordered the tyre-pro Base Kit for tyre removal as well. Brilliant work Eastbound.